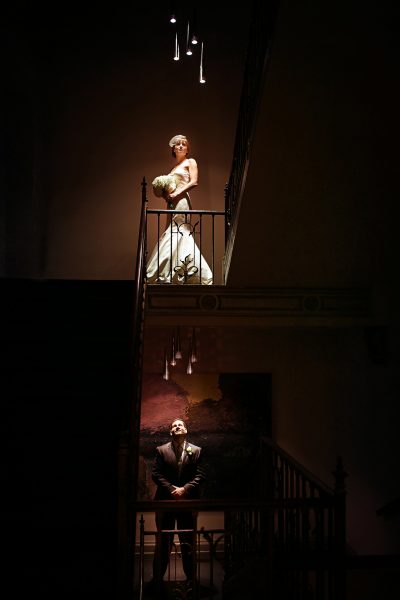 We are often asked questions about our prices, travel policies, photo delivery timelines and other wedding coverage details.  We've compiled a list of answers to the most frequently asked questions.  Hopefully, you find these answers helpful!  Please, don't hesitate to contact us if you have any questions not answered here.
What is your pricing?
We are happy to send you more info about us and our rates.  Simply drop us an email with some details about you and your wedding, and we will send you all of the information.  We look forward to chatting with you!  I'm happy to Skype, email, or meet in person, whatever you prefer.
Do you offer two photographer coverage?
Yes! We are a husband and wife team and we offer two photographers all day, to insure that no moment is missed.
When will we get our photos?
8 weeks after the wedding date we will post all retouched images to the online, password protected gallery. The images are available for viewing for 6 months.
Will you retouch our photos?
We will edit all of your images, correct them for color, contrast and white balance.  Every image will be hand-edited one at a time.  Also, some of the images will be provided in black & white.
How many images will we receive?
This depends on many things, like hours of coverage, number of guests and family.  On average we deliver 800-1000 images.
Will we get high-res files?
Yes! You will get all retouched images in high resolution, Jpeg format files, with non-commercial reproduction rights.
Do you offer engagement sessions?
Yes! We love to photograph engagement sessions.  It's a great way to get to know each other and to make some beautiful photos together, that you can use for your wedding invitations and guest book.  All engagement sessions are done in the evenings, three hours before sunset.  The sunlight falls more evenly and the colors are soft and golden.  Also, please take note that due to a heavy wedding schedule on the weekends, all engagement sessions have to be done  Monday through Friday and some Sundays.  Contact us for availability and to schedule your engagement session.
Can you recommend a location?
Absolutely! We can recommend both outdoor and indoor location for your engagement and/or wedding day.  Please, go to Photography locations page for some ideas.
How long have you been in business?
We've been in business since the year 2000 and have had the pleasure to photograph hundreds of weddings.  Before then I attended Cleveland Institute of Art where I majored in photography.  I've shared my passion and all I know with my husband, and we've been growing our skills since. We are always deeply honored when a couple asks us to document their wedding day and we take our responsibility very seriously.
Do you have insurance?
Absolutely.  We can provide you or your venue with the copy of the certificate.  Please, don't hesitate to ask.
What kind of equipment do you use?
We use top of the line Canon gear and extensive backups.  I am kind of a gear fanatic and try to buy every new gadget on the market, which gets me in trouble with my husband, because he is usually the one who ends up carrying it 😉
Do you take family photos?
Of course.  We always recommend taking family photos immediately after the ceremony and we ask that you provide us with a list of groupings.  Also, it helps to have someone organize the groups, as we cannot know all family members.
Can you hold our date?
I am sorry, we require a deposit and a signed contract in order to hold your date.  We accept bookings on first come first served basis.
When should we book?
ASAP.  It's not always easy to predict when a particular date will book, but we usually book up a year in advance.  Only a few dates remain available 6 months prior.  Please, go to contact us page to inquire about date availability.
What if you get sick and can't photograph our wedding?
As I mentioned before, we take our responsibility very seriously.  With that said, we take great care of ourselves to insure our presence.  We've never missed a wedding.  However, if something unforeseen should happened, we will do everything in our power to find you a suitable replacement.
Do you offer discounts?
We do offer discounts for off-season and non-Saturday weddings.  Please, contact us to discuss the details.
What are your dinner requirements?
We prefer to be included in the same room with you and the guests.  A Vendors' Table works great!  This will ensure that we are always with you and will not miss anything.  This will also ensure that we are fed at the same time and are ready, and energetic to continue your coverage.
How do we book you?
Click on the contact us tab above to tell us more about your wedding and to inquire availability.  We look forward to hearing from you!